My Divemaster Journey at paradise
The journey of me becoming a PADI Divemaster lasted around 7 weeks. Now some people decide to do their Divemaster course in much less time but I would recommend at least a 7 week period for it. This way you have time to slowly take it all in, and also time to (in my case) learn the local area and explore the paradise island that is Nusa Lembongan.
Lembongan is a beautiful island in the Bali province of Indonesia that is a 30 min boat ride from Bali. It boasts some killer surf breaks and world class diving. I had a been recommended to do it there by a close mate who's dived all over the globe. He told me to dive there as it really is some world class diving – and he couldn't have been more correct! He also pointed me out to the dive shop I did it with, Scuba Center Asia which couldn't have done a better job putting up with me!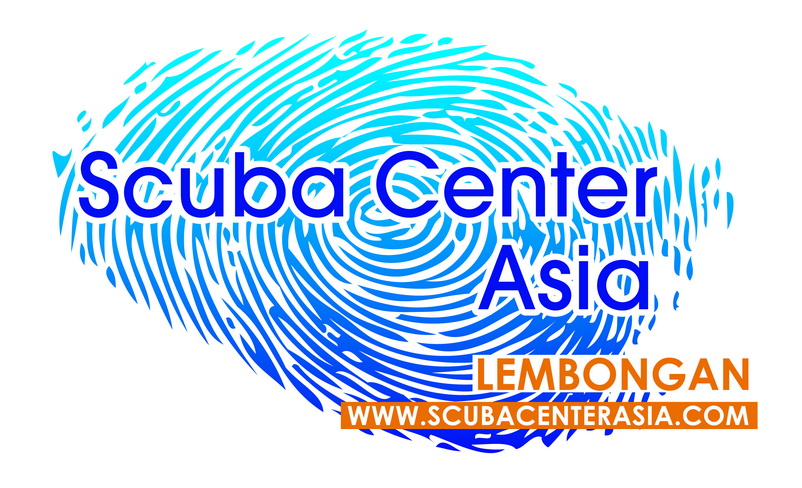 My scuba dive history before my Divemaster course
I went to Indo this trip only as a PADI Advanced open water diver so I got a was lucky enough to get a few weeks of fun diving and a rescue course before starting my PADI Divemaster Course. This was a great approach because I really got to know the team at Scuba Center Asia and also quick got used to the conditions and dive sites in the area.
So if you are 'just' an Open water diver and have that ambition to become a Divemaster. Just go for it! If I can do it, everyone can and like I said I am so happy I did it like I did.
Looking back at my Divemaster course
During the Divemaster course you have a certain amount of 'modules' you are required to complete to be deemed competent as a Divemaster which is the first professional qualification in recreational scuba diving. These are all different and require many different skills, tasks or study. They range from mock rescues to timed swims to underwater scenarios, guiding divers and even exams and theory of relatable knowledge.
My favorite memory I have was one particular day of diving. It was when I was just feeling confident guiding people on a dive site called crystal bay, and it was a very very cold dive which meant good news as the chance of seeing a Mola Mola. After leading my guests (along side Andrew another DMT, with his guests too) I noticed a fair amount of banner fish around – Another great sign! Sure enough we continued along the face of the coral and there it was a Mola Mola ! We got upto about 10 metres from it then it swum off. It was a really rewarding feeling surfacing and hearing just how happy everyone was from the dive, there were high fives all round and the Bintangs tasted even better than usual that day.
All in all it was one of the funniest things I have done, I owned my dive skills to a professional level and gained so much confidence in my skills but also in general as I'm now very comfortable at taking a group of divers under and showing them all the truly amazing underwater life that there was there. I was lucky enough to dive with countless manta rays, the rare Mola Mola, several types of sharks, stingrays, turtles, octopus, giant trevalleys etc. the list really goes on and on.
My Divemaster course at Scuba Center Asia, Lembongan island
In regards to Scuba Center Asia I chose to dive with? Well they feel more like a family than just people I got to dive and experience such a beautiful place with. The owners Bas and Kim somehow put up with my outrageous behaviour every single day. They taught me everything to such a high quality of professionalism but still somehow found the balance to keep it interesting and super fun.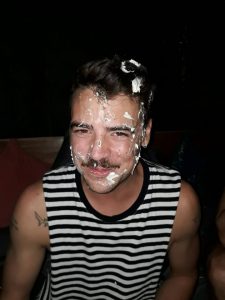 All the other dive staff of Scuba Center Asia were super helpful giving me great tips and coached me throughout the course. It was a really good thing having so many people helping me because I learnt many different techniques from all my tutors and fellow divers but in particular my mentors Bas and Kim. So thank you all!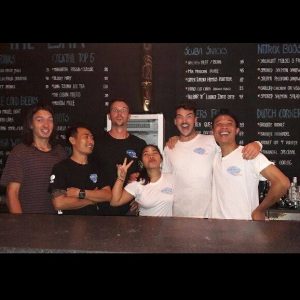 A huge thanks is also to all the other staff from The BAR (which is conveniently located next door to the dive shop!) and the crew in the kitchen who all like family to me now and made my course that much more fun. I made some really close friends on that island as well which just helped the experience be even more enjoyable because it is such a fun environment and can very super social.
Thanks to Scuba Center Asia and the team I am now a PADI Divemaster
Everyone I met on that trip was amazing and I'm glad I decided to do it on Lembongan island but also at Scuba Center Asia. Thanks for everything! It is not a time I will soon forget! Can't wait to get back over there. Till next time!