Meet the new PADI Divemaster Trainee
Hi! My name is Ali and I am from Adelaide, South Australia. I studied Marine Biology at university and have been working in a laboratory for the past year. I have been saving to travel overseas and my 8-month adventure starts in Indonesia.
I first learnt how to dive in Cambodia when I undertook volunteer work at a Marine Conservation Reserve. I am currently a qualified PADI Rescue Diver and I have chosen to come to Nusa Lembongan, Bali to do my PADI Divemaster course with Kim at Scuba Center Asia. I did many dives at places around the world including Australia, Cambodia, Thailand, Mexico and Belize. The biggest highlight for me was scuba diving at a site called 'The Devil's Throat' off Cozumel in Mexico. This dive site had an amazing swim through and loads of colorful coral.
Reason for the PADI Divemaster course at Scuba Center Asia
The reason I choose to do my PADI Divemaster traineeship at Scuba Center Asia: I met Kim in Thailand in 2012 where she was my PADI Rescue dive instructor! Kim was a fun and enthusiastic dive instructor and I cannot wait to get over to the island to start scuba diving! I am excited to do my PADI Divemaster with Scuba Center Asia to further develop my skills and to explore all the exciting things Nusa Lembongan, Scuba Center Asia and Indonesia have to offer. I cannot wait to live on Lembongan Island for a month and to experience the Indonesian life style.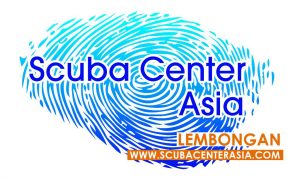 I love to travel and meet new people from all over the world and experience different cultures. My dream is to be able to use my degree and passion for the environment to teach people about why the ocean is so important. I hope I will be able to use scuba diving in my future career.
When people ask me what I love about scuba diving I say it's about exploring a world that not everyone gets to experience. It is an incredible feeling to breathe underwater and something I do not think you can explain to someone who has never done it before.
I am very excited to start my PADI Divemaster trainee-ship and exploring the underwater world with Scuba Center Asia around Nusa Lembongan, Bali.
If you have questions about your PADI Divemaster course, please contact Kim or Bastiaan at [email protected]
Or just follow them on Facebook, Twitter and Instagram!